Prototype siphon work in Gippsland, Victoria
Much of the initial prototype work done with the siphon was undertaken at Bryn's parent's farm in the hills of Gippsland, two hours east of Melbourne Australia.
Early work
Early work done on the siphon design in Gippsland, before being selected as a SL@B nominee.
Roger and Craig testing the outlet leg of the siphon during some early tests in Gippsland
ABC Interview
Bryn being interviewed for ABC Newsline after being selected as a SL@B grant recipient. See the interview in the media section above.
Prototype Siphon built at The University of Melbourne
We were asked by the Engineering faculty at the University of Melbourne to take on a Masters student as part of her "capstone" project. Elle helped us construct a prototype siphon in the engineering hydralics lab and investigated some of the different aerator designs.
Siphon Upper Reservoir
This bin hold the water at the start of the siphon, it is constantly refilled by pumps from the lower reservoir.
Refilling Pumps
Without a constant stream of water the siphon will run dry. Here are the pumps which move water from the lower reservoir to the upper reservoir to keep the system going.
Siphon
The siphon is three stories high within the hydraulics lab at the University of Melbourne. We built it alongside some of the pipes used years ago for large scale hydraulics measurements.
Siphon top
The top of the siphon which emerges in a lab, allowing us to connect our measurement sensors and data acquisition systems in a dry environment.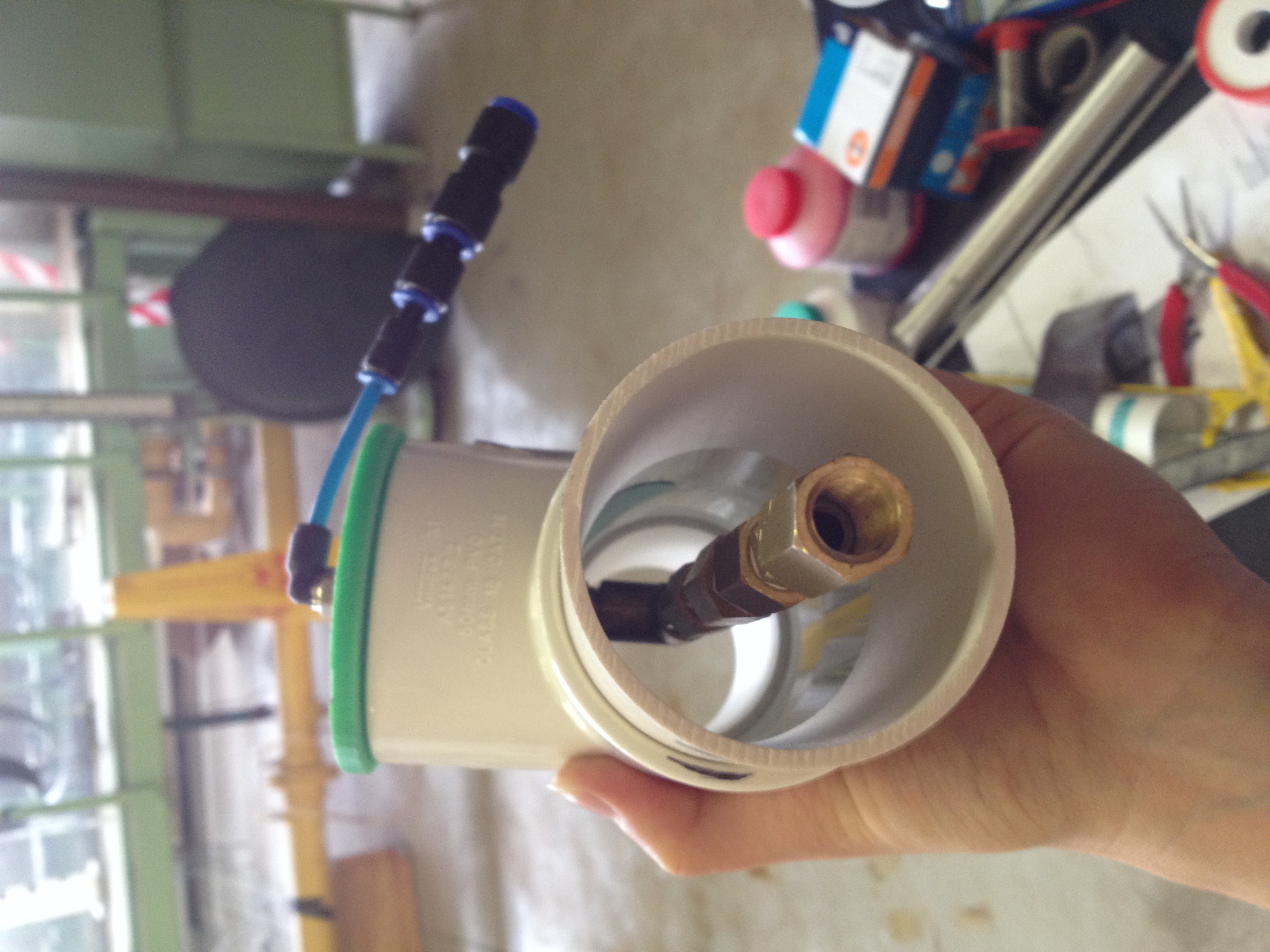 Aerator
As part of the vacuum produced for FREO2, air is entrained into the water. Care must be taken in the technique used to introduce the air to the water.
Aerator 2
Here a thin piece of pipe with holes in it is used to introduce the air into the water in a more homogeneous fashion. The bubbles being entrained can be clearly seen.
Aerator 2
We designed this siphon with a clear section to facilitate aerator design. Here is a crude aerator and we can see the distruption it makes to the water flow.